< Back to News Feeds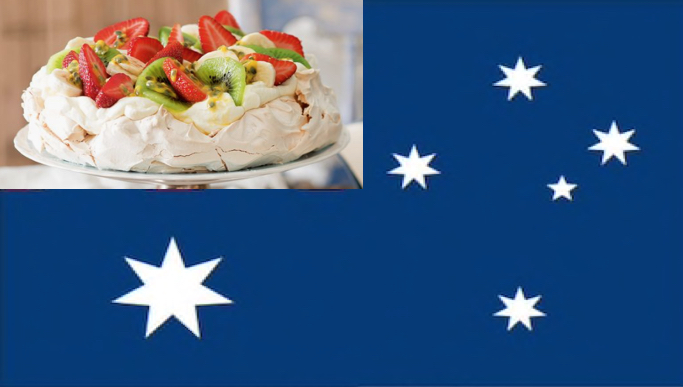 "Change your flag, Australia"... says New Zealand's Acting Prime Minister
Forget about who copied who, We need a better solution than just a new flag. We need a whole new country.
At BlackBox, we're a trans-Tasman mix of Australian and New Zealand/Australian citizenship, so we've worked out the perfect compromise.
We think Australia and New Zealand should merge to become ...
NEWSTRALIA.
What a top idea - a cause célèbre! Just to top it off, here's the song Mark Kennedy wrote and recorded* with his on-air co-host, Mark Staufer, during their Top Marks days back in the early '90s.
And the new flag should definitely feature a PAVLOVA!
* With thanks to...
Daniel Wrightson who wrote and recorded the music track
John Cooper, Sound Engineer & Mix Master Extraordinaire
< See Previous
See next >