< Back to News Feeds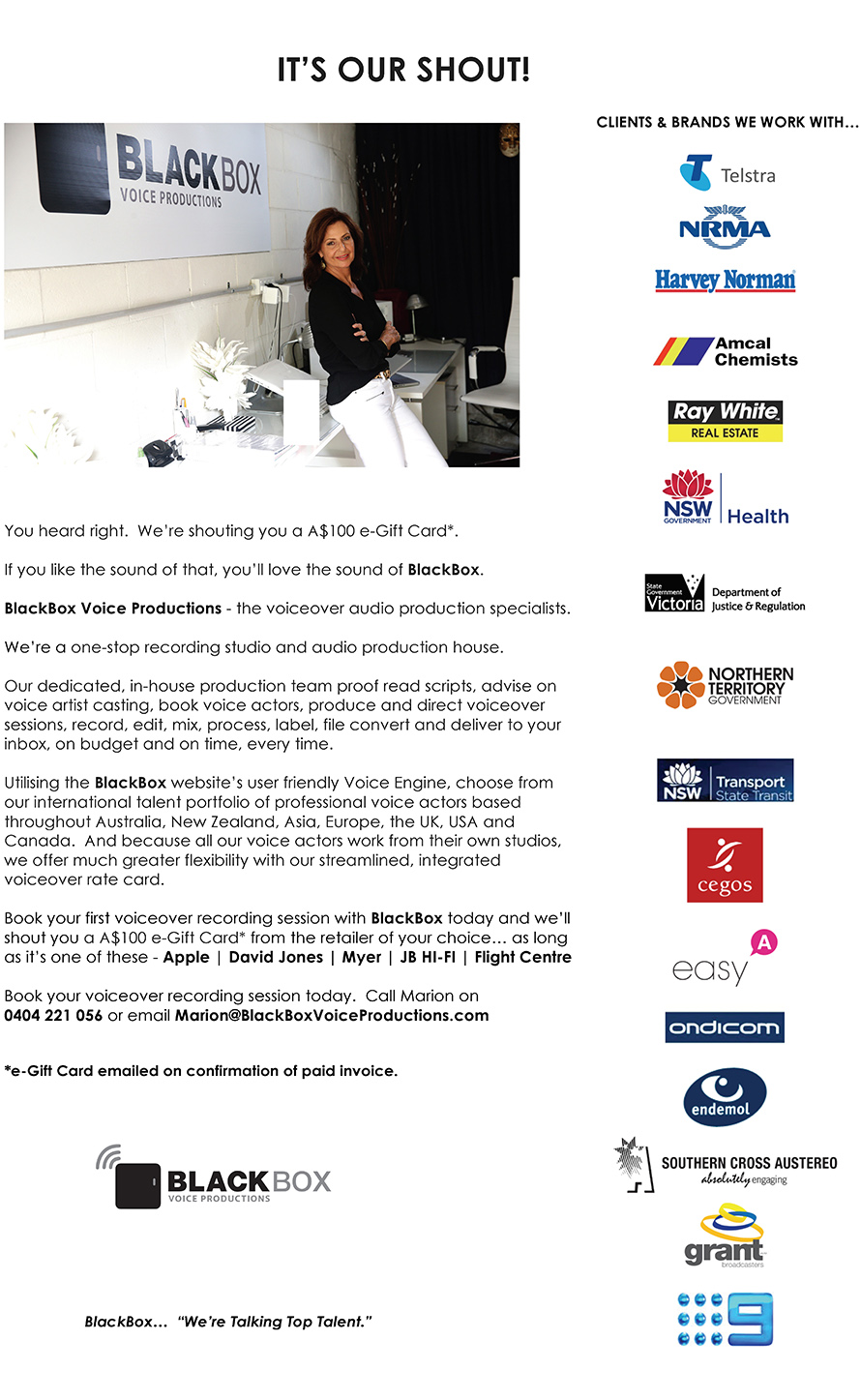 IT'S OUR SHOUT!
You heard right. We're shouting you a A$100 e-Gift Card*.
If you like the sound of that, you'll love the sound of BlackBox.
BlackBox Voice Productions - the voiceover audio production specialists.
We're a one-stop recording studio and audio production house.
Our dedicated, in-house production team proof read scripts, advise on voice artist casting, book voice actors, produce and direct voiceover sessions, record, edit, mix, process, label, file convert and deliver to your inbox, on budget and on time, every time.
Utilising the BlackBox website's user friendly Voice Engine, choose from our international talent portfolio of professional voice actors based throughout Australia, New Zealand, Asia, Europe, the UK, USA and Canada. And because all our voice actors work from their own studios, we offer much greater flexibility with our streamlined, integrated rate card.
Book your first voiceover recording session with BlackBox today and we'll shout you a A$100 e-Gift Card* from the retailer of your choice… as long as it's one of these - Apple | David Jones | Myer | JB HI-FI | Flight Centre
Book your voiceover recording session today. Call Marion on 0404 221 056 or email Marion@BlackBoxVoiceProductions.com
*e-Gift Card emailed on confirmation of paid invoice.
< See Previous
See next >